Marika Papagika
song file O lagos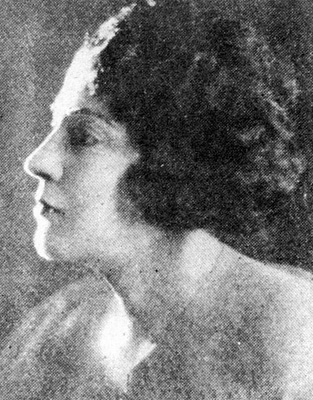 One of the first generation of Greek women singers to be heard on sound recordings, Marika Papagika was born on the island of Kos on September 1, 1890.
Her family moved to Egypt, probably Alexandria, when she was young. She began her career in this country, working in nightspots that catered for the large resident Greek community. It is likely that she made her first recordings here as well.
Around 1915 she emigrated to the USA where she continued performing and recording. By the mid-1920's she and her husband Kostas ['Gus'], a cembalo player, had their own club in New York. She regularly worked with the fine violinist Athanasios Makedonas. Marika's versatile repertory included folksongs, 'light', European-style songs, but she became a noted exponent of the Smyrnaic style of the rebetiko tragoudi.
She and her husband apparently lost the nightspot in the great financial crisis of 1929, and her recording career ended in the late 1930's. Marika died in New York in 1943; it has been said that she died of disappointment.
N.B. Any further information about the life and work of Marika Papagika would be welcome, and any corrections to the details here appreciated.

back to start